The Company was awarded the Medal of Dedication of the Red Society of China for its outstanding contributions to COVID-19.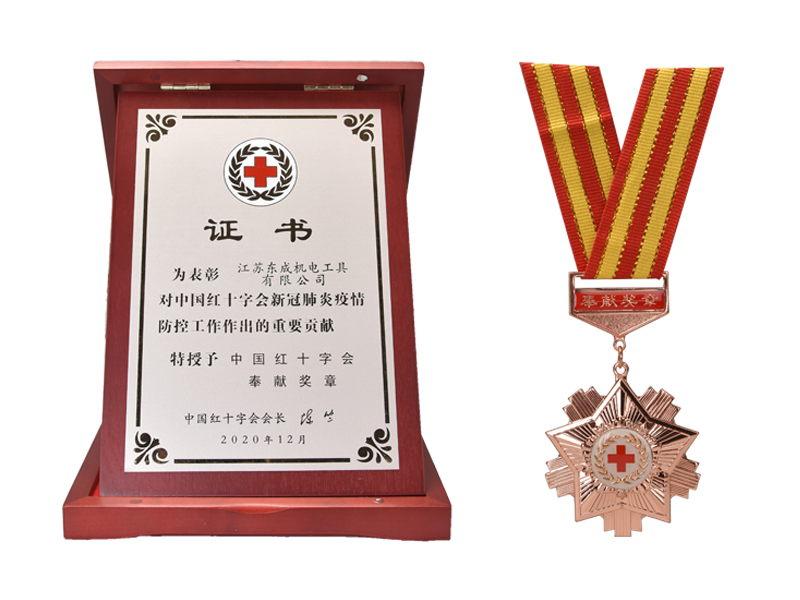 In 2020, in the face of the severe epidemic, the Company generously donated a batch of power tools to support the construction of Wuhan's Huoshenshan Hospital, and 1 million CNY to the Red Cross Society of China Qidong Branch in epidemic prevention and control work. The company's active participation in the fight against COVID-19 has received unanimous praise from all walks of life.
In the future, Dongcheng Company will continue to innovate and develop its competitive advantages with a high sense of social responsibility. Meanwhile, it will support social public welfare undertakings on and on, and repay society with love and actions.